-by Lisa

An in-depth knowledge of tabletop products will make registering for your gifts easier and will allow you to make better choices. Based on your lifestyle, level of formality and amount of entertaining, you will be able to register for the products that are best for you.

Even though the word "china" is used to describe every type of dish on the shelf, there are discrete differences in the different types of dinnerware. Dinnerware can be divided into 3 basic groupings; earthenware, stoneware and china.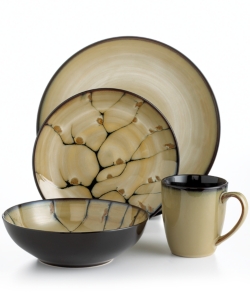 Earthenware – is the least expensive option. Earthenware is heavy and opaque. Fired at a much lower temperature than china, all earthenware is thick, porous and covered by a bright glaze. The value and quality of earthenware depends upon the care with which the manufacturer uses in making and decorating it. Earthenware lends itself to color, often bright and gay. Don't let its thick appearance fool you, earthenware is the most fragile of dinnerware and it will chip or break easier than china. Because of its porous property, it will absorb grease and water readily.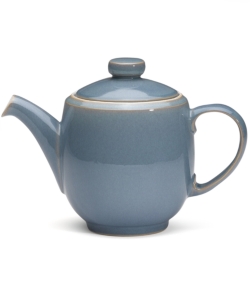 Stoneware - Stoneware bridges the gap between earthenware and china. Like china, it's fired at higher temperatures so it's hard, smooth and non-porous. However, it's made of course and sandy clays which burn into a dark color. It has an earthly appearance, but lacks the delicacy and translucency of fine china. Ironstone is a type of stoneware that has a better than average strength.





Fine china – Fine china is ceramic ware made from super refined clays and powdered minerals. It's fired at intense heat for long periods of time. China may look fragile, but it is very strong. It withstands chipping and cracking better than other types of dinnerware. Due to its non-porous properties, it will not absorb water and grease.

There are different types of china available.
"Bone china" if fine china with bone ash added to the clay. Bone ash makes the final product whiter than other china and porcelain. It doesn't affect strength or porosity, only color.
"Informal china" is china made for informal use. Less expensive than fine china, it is non-porous, translucent, and strong and resists chipping and cracking. It's an excellent choice for breakfast, luncheon or patio dining.
"Porcelain" is also made from refined clays and minerals. The main difference between porcelain and china is the temperature of firing. Both porcelain and china are equally durable.
having china requires the responsibility to care for it. While, you can put earthenware and stoneware in the dishwasher, and stack plates without worry, china requires a bit more consideration:

• Do not stack plates together or they may scratch. Make sure to register for rubber racks designed to stand plates on their sides.

• Rise vinegar, lemon or salt at once from dishes that are decorated with gold, silver or colored over glaze patterns.

• Do not stack china when preparing it for washing.

• Wash china in warm water. Avoid scouring pads as they scratch intricate decorations.

• Use a soft brush to wash raised decoration, enamel, gold, silver or embossing.

• Fine china, even with gold and platinum decorations, may be washed in the dishwasher – provided that a mild detergent is used.